If you still have Christmas money burning a hole in your pocket, I am offering up a few outstanding bags from Anthropologie that are worth spending your hard-earned holiday cash on. These bags are perfect for jazzing up what can feel like a tired winter wardrobe and will also easily slide with you into spring.
Add a pop of raspberry to all your shades of black and brown with this extra roomy leather tote.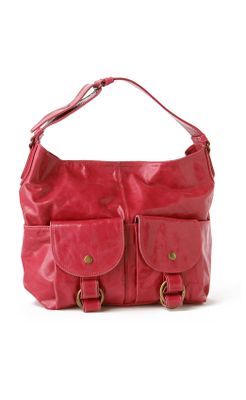 Cheer yourself up on a blustery snowy day and remind yourself spring is just a few months away with this hand painted cotton canvas tote.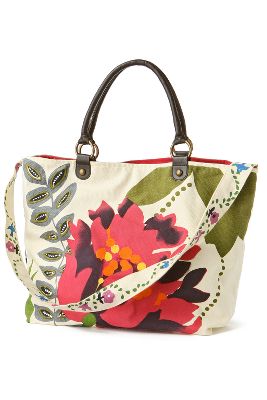 Don't be afraid to add yellow to your winter wardrobe, this ochre colored leather bag will help you get up and go in great style.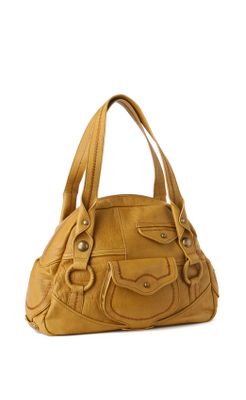 Kick up your sophistication quotient with this ultra stylish gray sling with 3-d chrysanthemums. It will lighten up your dark fall wardrobe and look extra hip paired with soft pastel shades and white as warm weather approaches. The unique shape and style will warrant lots of compliments. All bags available at www.anthropologie.com.