Spring is so very close, I can smell it in the air! While researching the top trends for spring I noticed that for the most part spring fashion is a hodge-podge of all kinds of things. Designers were all over the place, but here is a list my favorite spring trends that are very wearable.
Shift In To Neutral
Neutral tones, champagne, beige and all shades of gray, ruled the runways and are popping up in every store. Add a fun tank and dress in a neutral shade to your spring wardrobe to be on trend but beware if you are fair, make sure to user self-tanner and bronzer to keep from looking washed out.
Two cute neutrals from J Crew.
Loosen Up
Trousers loosen up for spring giving our thighs and hips a break. Loose, slouchy trousers look cool and relaxed when paired with wedges and fitted tanks and jackets.
Shopbop has a huge selection of slouchy trousers.
Stripes, Stripes, Stripes
Preppy looks frequented the runway lead in part by stripes on everything from tops to skirts to socks. Stripes always look bright and fresh for spring and one or two pieces will easily fit in with your wardrobe.
I love this stripe skirt from Kate Spade and this sweater from Anthropologie.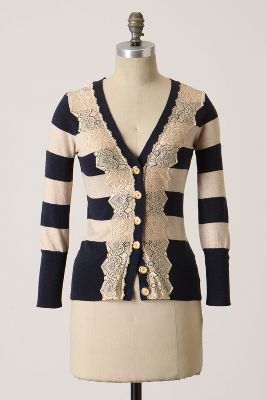 Mix and Match
Bright, wild prints dominated the runways and printed pieces will add cheer to spring. Designers often mixed and matched contrasting prints which I encourage if you have a good eye, but if not stick with adding one brightly colored print item.
Both of these pieces from Anthropologie are an easy and chic way to add prints to your style, just don't wear them together!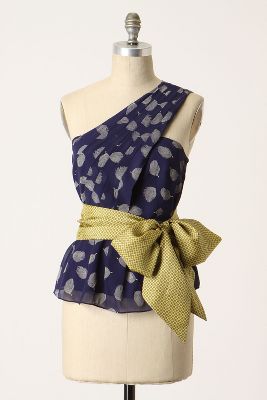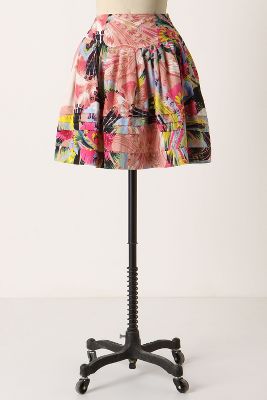 A Quick Word On Denim
Loose, slouchy boyfriend jeans and skinny cropped jeans continue to share space with skinny long jeans, jeggings and basic bootcut jeans. Many brands are showing ripped up, destroyed denim but don't buy an expensive pair, I think it will soon be a passe trend. As far as color goes, you will see a comeback of lighter washes as well as your basic dark colors. It is better to avoid trends and just find jeans that fit you really well and look great.
J Crew has a good variety of jeans at a good price.