Menswear as womenswear is a big trend for fall, (boyfriend jeans, boyfriend watch, boyfriend cardigan, boyfriend blazer), we have borrowed it all and may I say, made it better by wearing it so well. This time around, the timeless tweed sport coat gets a feminine and trendy makeover.
The Alma Mater Jacket from Anthropologie is made from various tweed patterns patched together into an amazing jacket that is perfect for crisp autumn days. Wear it thrown over a dress or pair it with a white button shirt or basic tank, skinny jeans and knee high boots. You will instantly channel a glamorous, sophisticated, intellectual vibe. Available at www.anthropologie.com.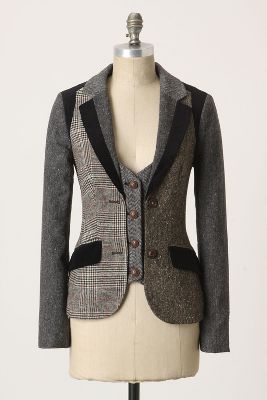 Wear it over a silky dress like this quirky horse print ruffle dress, available at www.anthropologie.com.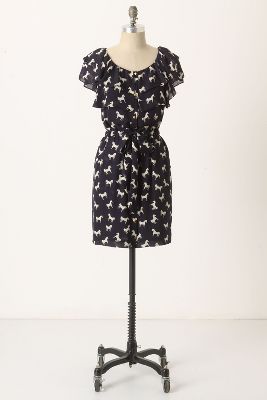 Then pair it with a cute tank, skinny jeans and boots:
J Crew silk henley cami
Paige Premium Denim Leggings
Cole Haan Air Georgina Tall Boot
Don't forget to add a feminine detail like this Madewell necklace or Juicy Couture earrings and bracelet.