Let's hear it for the boys! Dads, brothers, boyfriends and husbands-I got them all covered in this comprehensive gift guide. All you have to do is point, click and order!
Ralph Lauren Big Pony Cologne #2 and Givenchy Play: Two delectable scented colognes that will leave any man happy and smelling good.
Peet's Coffee: According to my husband, who starting drinking coffee at the age of 3 and currently drinks a 10 cup carafe of coffee every morning, loves Peet's and orders the Holiday Blend every year. The perfect gift for all the coffee lovers on your list.
Fossil Watch: Fossil has an amazing array of masculine, on trend watches that your boyfriend or husband will appreciate and use all year long.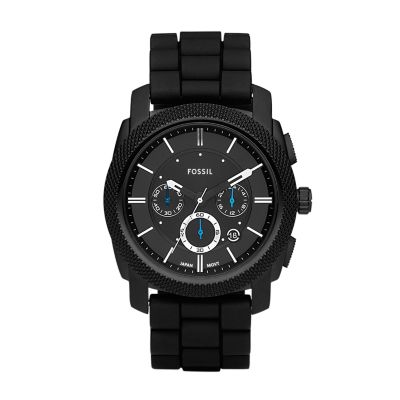 Kindle: Amazon's Kindle is the perfect gift for the reader in your life, pre-fill it with a few of your favorite books and hand them the world of literature.
J Crew Ray Ban Caravan Sunglasses: A modern take on classic aviator shades and sunglasses are the jewelry equivalent for men.
Fjallraven Oban Jacket: Fjallraven (Swedish for arctic fox) is known the world over for simple, functional designs that are favored by climbers and outdoorsmen and this ready for anything jacket is a stylish way to keep the men in your life cozy and on the go.
Remote Control Airplane, Champ RTF: A fun gift perfect for men of all ages, they can spend Christmas day feeling like a kid again flying their new remote control airplane.
Customized Nike Sneakers: Log on to www.nike.com and create a pair of Nikeid shoes all his own. Plus you will have a blast picking and choosing all the color and design options. A truly unique gift that no one else will have.
Sears Giftcard: Allow the handy man in your life to fill-in on missing tools or outfit his ultimate garage, most men will enjoy spending the afternoon in Sears trying to decide how to spend their giftcard.
Electronic Rock Guitar Shirt: This shirt has a built-in fully playable guitar and will make an entertaining gift for music lovers. This is a great gift for brothers and take the time to click around on the website (www.thinkgeek.com) this shirt comes from, they have an eclectic mix of gift ideas.
Spyker C8 Aileron Spyder Car: For the man who has been very, very good this year! Jaw-dropping beauty in the form of a kick-ass car.