February is here and with it comes a whole month devoted to love, chocolate and romance. As I am typing this, Valentine's Day is right around the corner and it's time to start shopping for the loved ones in your life. I have compiled a list of great gifts to give and get to help your shopping along.
Might as well start off here, you can never go wrong giving and getting Agent Provocateur, a little high fashion and a whole lot sexy, www.agentprovocateur.com.
If lingerie is not your speed or your relationship is not quite to that point then here are a few great gifts for the men or man in your life.
You can never go wrong with a Fossil watch, they have so many amazing styles that are rugged yet elegant as well as reasonable priced, available at www.fossil.com.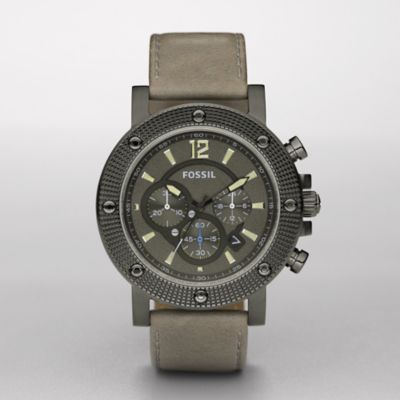 If your hubby or boyfriend is a coffee drinker, treat him to the coffee indulgence that is Peet's, available at www.peets.com.
If the love of your life is a bit of a clotheshorse, this nylon knit jacket from Banana Republic would be well received. It is the perfect lightweight jacket to transition from winter to spring with its nylon front and back shell mixed with soft comfy knit sleeves, available at www.bananarepublic.com.
Cologne always makes for an easy gift that you can enjoy as well, try buying him something new by using Sephora's fragrance finder or you can buy him one of their sampler sets that include samples of cologne that he can try and then choose the one he likes and redeem his voucher for a full size bottle of his favorite fragrance, available at www.sephora.com.
Chocolate is the quintessential gift to give for Valentine's Day, perfect for the love of your life as well as loved ones in your life like friends and family members. Indulge them with a newly discovered chocolatier, Black Dinah Chocolatiers. This Maine chocolatier crafts every piece from hand and was recently featured in February's issue of Martha Stewart Living, available at www.blackdinahchocolatiers.com.
Just a quick note to all the ladies reading this, please take a few moments to think about what you might like from your hubby or boyfriend for Valentine's Day and give him a list of things to choose from. Men are not the best shoppers in the world and you can avoid heartache and or a fight by giving him some good ideas. Here are some fun and easy ideas you might want to suggest.
Jewelry is always a great, but in order to avoid him going to your nearest cheapy mall jewelry store (that are advertising on TV like crazy) and picking you up something ugly that you will never wear, suggest some jewelry companies that you love and better fit your style.
Viv & Ingrid has some amazingly beautiful jewelry that is very fashionable and wearable, not to mention a great website to shop from, available at www.vivandingrid.com.
Shopbop also has great selection of jewelry, www.shopbop.com.
Flowers are also a Valentine's Day essential and the traditional red rose bouquet, while pretty, can also be a little boring so this year ask your florist to jazz up the bouquet a bit by adding complimentary flowers to the arrangement or order a Martha Stewart bouquet from 1 800 Flowers, they are a little more elegant and contemporary, available at www.1800flowers.com.