I am seriously loving Diane von Furstenberg's newest addition to her long line of amazing dresses. The Agata is a sophisticated yet playful take on a 1980's cocktail dress. The bow detail (a nod to the 80's) combines with elegant draping and form fitting structure to create a stunning and modern dress perfect for a cocktail party, wedding or work related dinner. The silhouette is sliming yet forgiving and works on all ages. Available in three colors and one print ($385) at dvf.com and net-a-porter.com.
The jewel hued red Agata will look stunning now worn with nude heels and can do double duty during the holidays with leopard heels or boots.
Stand out from the crowd in the apple green Agata made from sumptuous silk. Pair with sky high nude heels or jeweled gold stilettos and big gold earrings.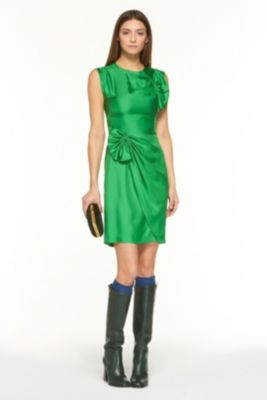 I also love this black and white print, it's very modern and will look amazing paired with red suede peep toes and an armful of bangles.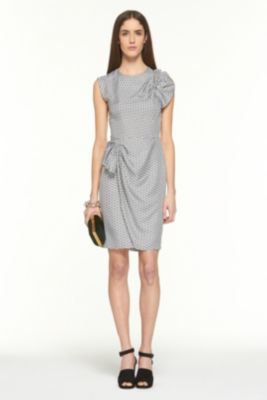 Buy it in black for an investment piece that will never go out of style. Wear it season after season mixing up your accessories.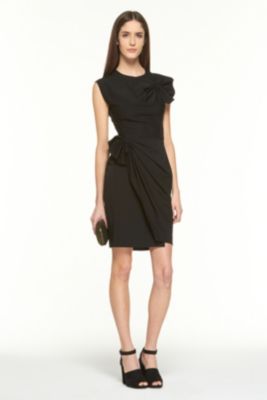 Sneak Peek into Fall: The long sleeve version of this dress for Fall is stunning. Plus, do you know how hard it is to find a long sleeve cocktail dress?!